 ETS René Faure
Protect - Decorate - Innovate
Specialized in the cutting and processing of chestnut. We process chestnut wood into finished products for suppliers in France and Europe.
Who are we!
Discover our products.
Bussière-Galant, a small town in the Haute-Vienne, has been famous for its chestnut tree since the early 20th century. At the time, however, it was a matter of converting it into coal. In fact, there was the black quarter. The station allowed to transport the materials easily. Subsequently, the qualities of chestnut wood were discovered.

Chestnut is a wood that splits well!

The company has existed since the beginning of the 20th century, when the first orders consisted of making straps, chestnut poles and trellises for Breton and Scottish sponsors. Chestnut wood made it possible to make casks of whisky and cognac as well as wine stands.

In 1968, René Faure took over the business from his original creator, Mr. Bonhomme.
Since 1968, the company has been a family business. If the modes of transport have evolved well: the semi-trailers have replaced the trains of the Bussière station. Construction machinery and the workshop were gradually mechanized.

However, the work and finishes are still done by hand, guaranteeing quality chestnut products.

Grégory Faure represents the 3rd generation at the head of the company.
We cut the chestnut bushes, which we use.
Our actions are measured: no large machines that damage the strains and terrain of individuals who trust us.
Artisanal know-how, for international orders.
Our products are manufactured and controlled through efficient know-how within the company.

We can respond quickly to important orders from our customers, thanks to our control of the manufacturing process of our products.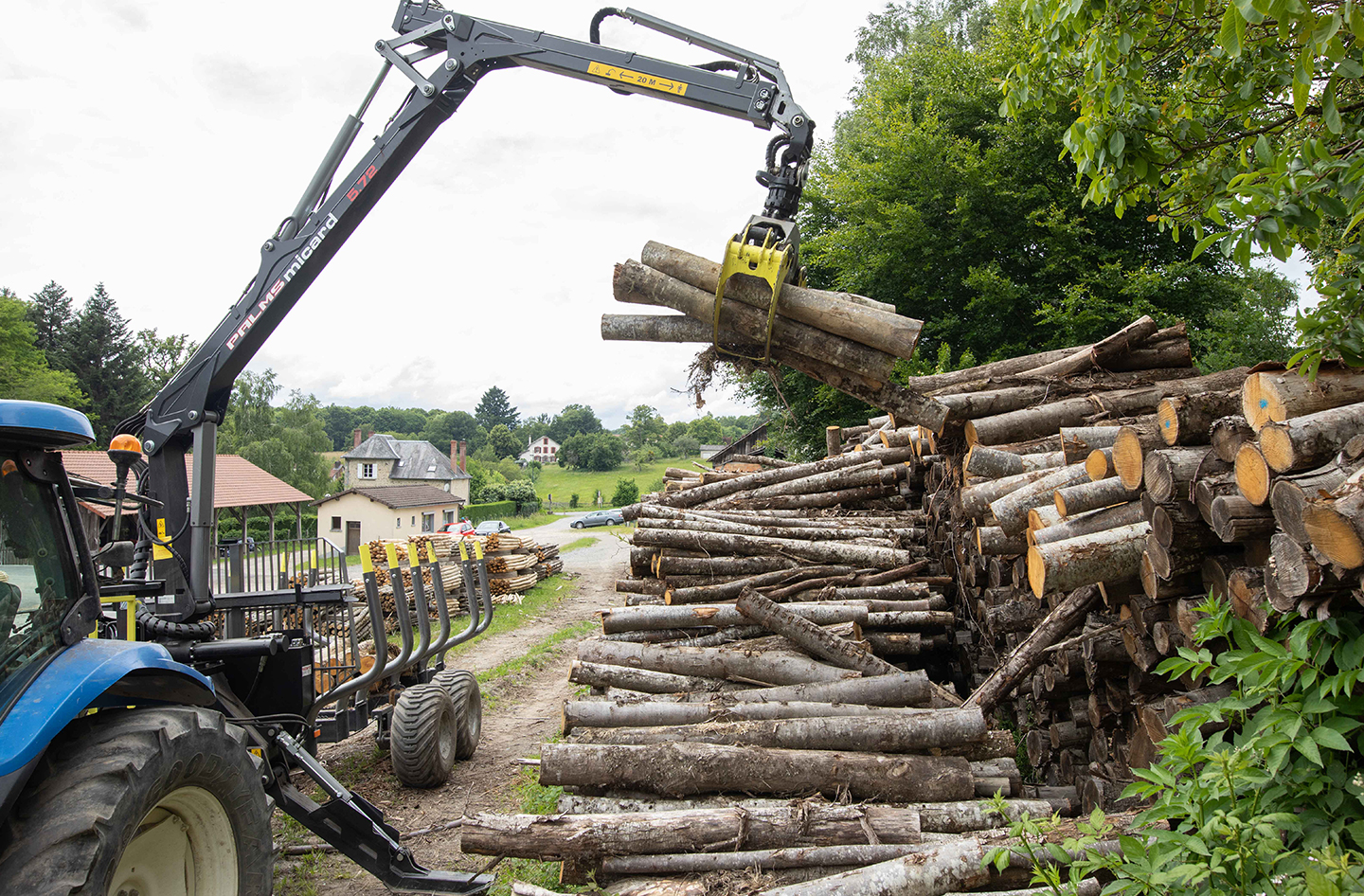 Our Products
Resulting from the exploitation and transformation of chestnut trees into thickets, our products meet many needs: from the small garden to the important stakes in terms of landscape and architecture.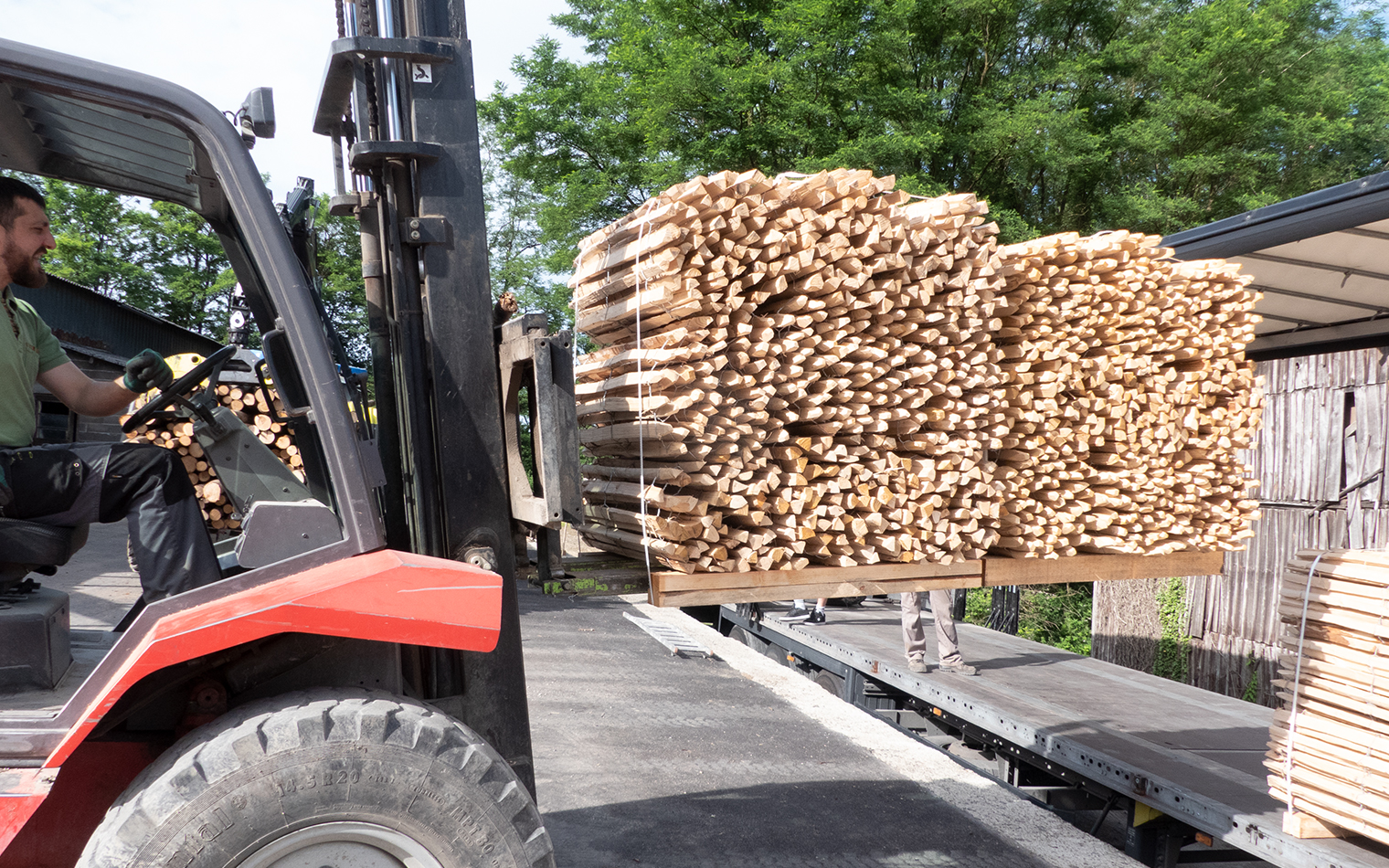 Load method
The products are loaded with forklifts on the side of the truck. The stakes are mounted in piles on rafters, provided by us. We can put 450 to 600 stakes ø6-8cm or 300 stakes ø 8-10 cm, depending on the height of the trailer.

For trellising, we load:
- 240 ml in 8 (4 pallets of 6 rolls of 10 ml) per span,
- 180 ml spacing 4 (4 pallets of 9 rolls of 5mL) per span.