Composed of a structure in chestnut logs, chosen with care, they are 2 years old wood straight and regular. We staple half-round, hot-straightened, clean and pointed stilts.

Our gates and portals become real assets to invite to discover your garden.

The portal frame consists of recessed ties on uprights. The support is ensured through a transverse sash. The whole is screwed. On this frame, are screwed steel hinges, painted in black and galvanized flails. Hinges and stops are provided.
Technical informations
The following information will help you understand how our products are designed.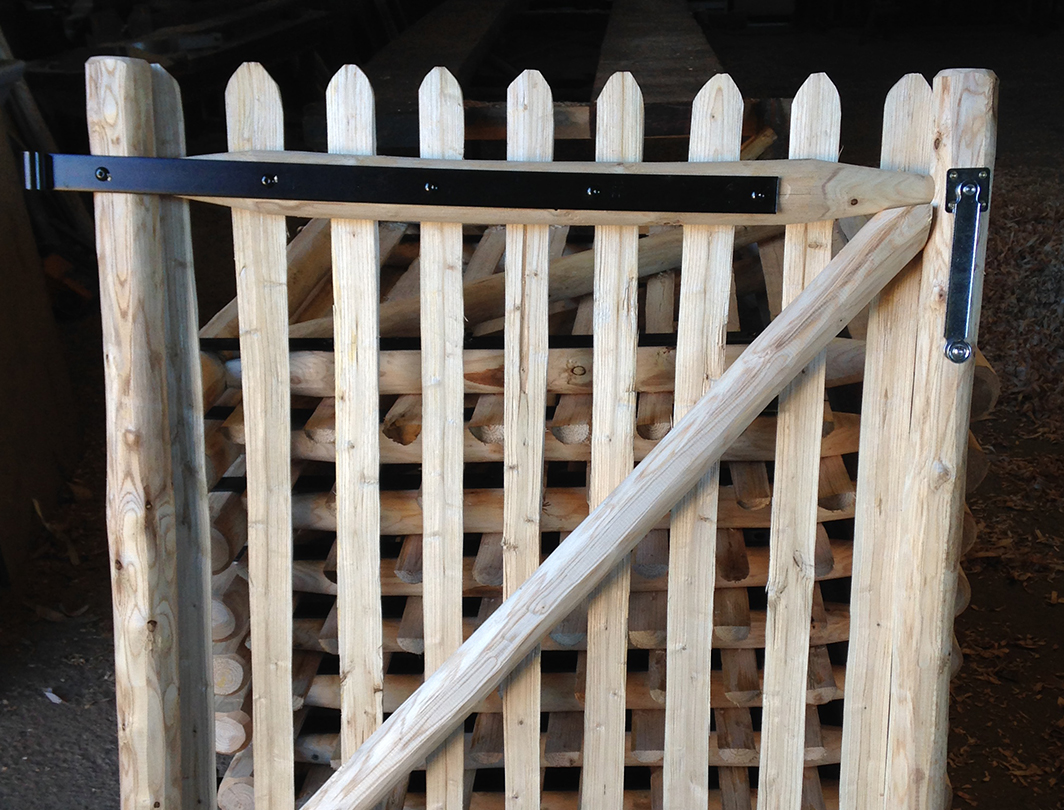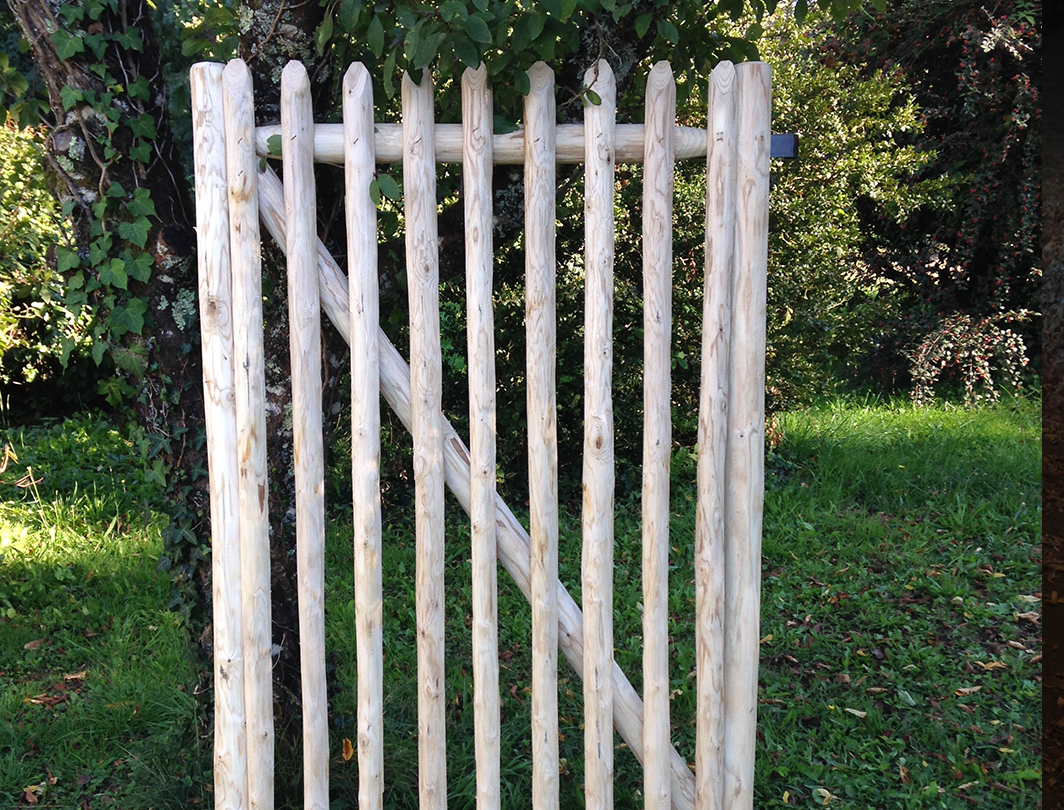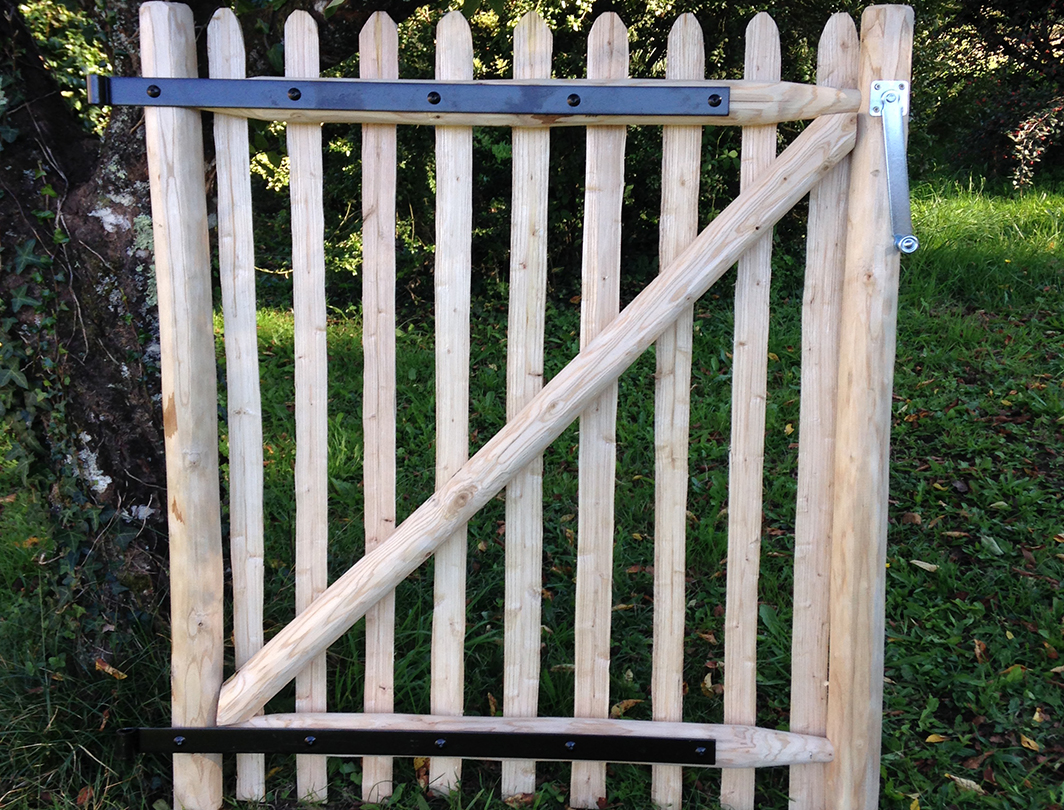 Chestnut wood, a quality and durable material.
The products we manufacture are made from coppices mined in the department of Haute-Vienne (87), and bordering Nord-Dordogne (24). Our company manufactures its products from raw bos, supplied by local actors.
Our products are not subject to any treatment. The tannin contained in the chestnut essence allows the wood to be naturally unstoppable.
The specificity of a chestnut grove lies in the fact that a stump, cut in the rules of art, grows back. It makes rejects. These are the discharges that are exploited. So the coppice is renewed in 15 years.