Cutting in season of the coppers
of chestnuts
---
We realize the cutting of your thickets, in respect of the physiology of the tree. The trees like the oaks, beeches,... are preserved. The coppice is renewed in 10 - 15 years.
The season is from September - October to May -June
Contact us !
A good cut is to ensure that the stumps remain
healthy

.
The right tools
For your ground
The cuts are made by lumbering, with the chainsaw.

No big, felling machines!

If possible, logging is done using a forestry tractor. The tractor limits the settlement of your land. More maneuverable than a tank top, it does not damage the stumps.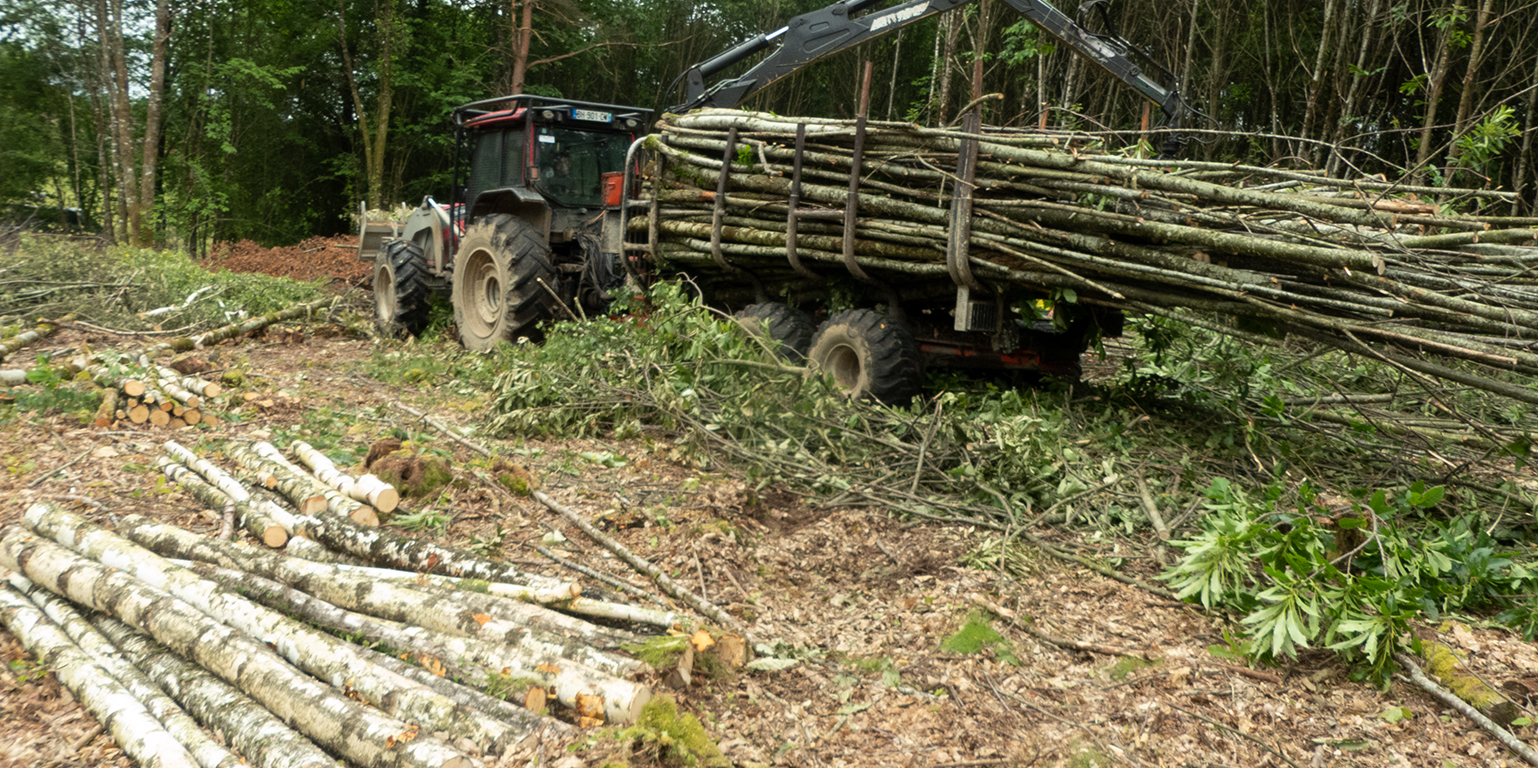 The price per hectare defini, with you, is firm. It is not rediscovered after the cut.